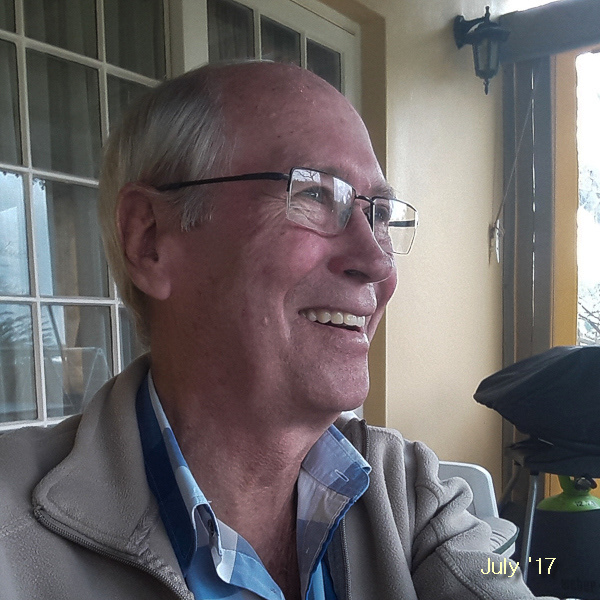 Bob Hobbes is a South African bird and wildlife photographer who captures images of the animals and birds of South Africa.
"After retiring, my late wife and I went cruising on our 44' steel ketch for 5 years from 1994 - sailed around the Indian Ocean and Thailand/Malaysia. Then, after selling the yacht in Thailand,  returned home for about a year and then went and lived aboard our houseboat for 18 months on the Australian east coast whilst preparing a motor-cruiser to circumnavigate Oz with. Now living ashore, with my lovely partner Shirley, in Port Elizabeth, South Africa - "gracefully" retired."
"I set up and started building the
World Cruising and Sailing Wiki
in 2007 - a free, online world cruising guide that I sold on to a U.S. company and it currently has over 15,000 pages - 
http://www.cruiserswiki.org
(good to see my "baby" still growing)". 
"After my wife's passing, in 2009, I returned to an old hobby - photography. This keeps me busy and out of trouble and I have specialised in avian and wildlife photography. We get out into the "bush" as often as we can and spend many hours taking photographs of birds and wild animals".
"This online portfolio presents just a small percentage of my images".
Current photographic equipment:
Canon camera 5D mk 3
Canon camera 7D mk 2
Canon camera G5X
Sony RX10 iv (fast becoming my go-to camera)
Canon Lens 300 mm L f2.8 mk 2
Canon Lens 70 - 200 L f2.8 mk 2
Canon Lens 100mm Macro
Canon TC 1.4 mk3
Canon TC 2X mk3
   Click on thumbnails for larger images.